Guestrooms & Suites
Inspired Accommodations
The sophisticated rooms and suites at The Morrow Hotel combine modern comfort and elevated design, all just steps from the best of Washington, D.C. The color palette is modern and calming, while the elevated details add style and sophistication. Stay connected with high-speed Wi-Fi, entertained with large HDTV's, and premium Italian linens and Le Labo bath and body products.
Accessible Rooms
Unwind in the curated comforts of our signature ADA - Mobility Guest Room and your choice of King, Double, Deluxe, Premium or Suite accomodations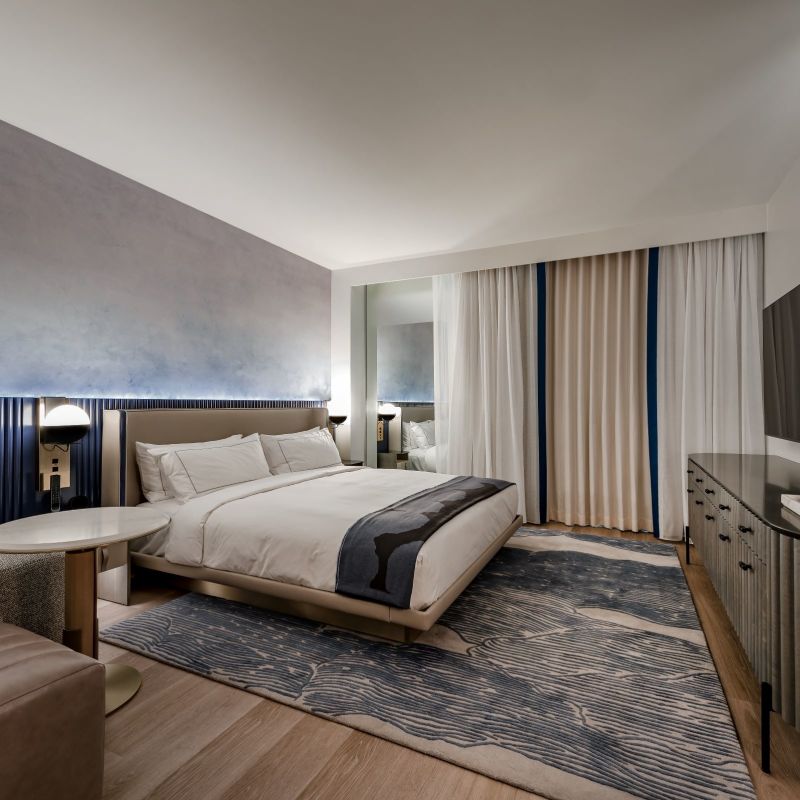 Accessible Rooms
A perfectly stylish retreat with 473 sq.ft. that includes a king bed and sleeper sofa.
Accessible Rooms
The superlative Premium Room features 421-496 sq. ft. with choice of one king-sized bed or two queen-sized beds, plus additional seating with a side table.